Good Public Governance in a Global Pandemic
IIAS Public Governance Series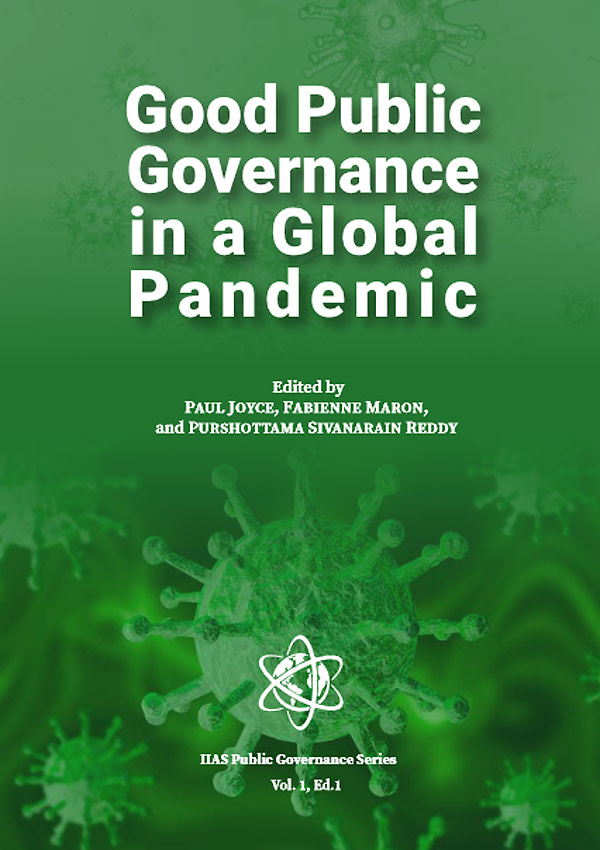 This book provides the readers with a set of vivid studies of the variety of national approaches that were taken to responding to COVID-19 in the first few months of the pandemic.
At its core is a series of reports addressing the national responses to COVID-19 in Africa, Asia, Europe, North America, Latin America, and the Middle East and North Africa. Country reports present the actions, events and circumstances of governmental response and make an early attempt at producing insights and at distilling lessons. Eyewitness reports from civil servants and public managers contain practical points of view on the challenges of the coronavirus pandemic.
In different chapters, editors and contributors provide an analytical framework for the description and explanation of government measures and their consequences in a rich variety and diversity of national settings. They also situate the governmental responses to the pandemic in the context of the global governance agenda, stress the important relationship between governmental authorities and citizens, and emphasize the role of ideological factors in the government response to COVID-19. A bold attempt is made in the concluding chapter to model government strategies for managing the emergency of the pandemic and the consequences for trajectories of infection and mortality.
---
https://www.iias-iisa.org/page/ebook