Good Financial Governance in German Development Cooperation
Promoting good governance in public finance - BMZ Sector Strategy Paper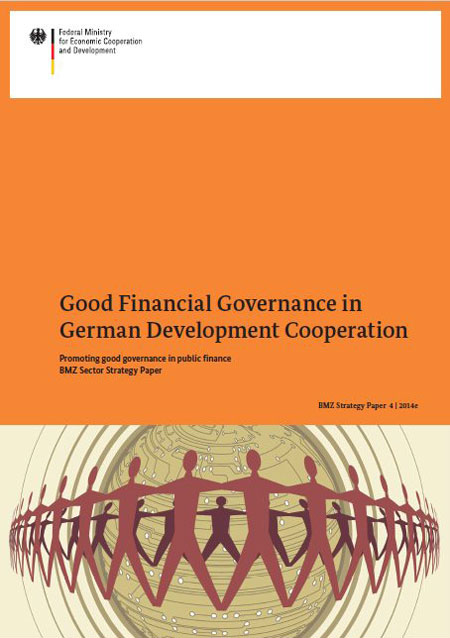 Governments need money for schools, roads, healthcare systems and other public institutions and goods. Germany helps its partner countries increase their domestic revenues and ensure responsible, pro-development public spending.
In its work to promote good financial governance, the German Federal Ministry for Economic Cooperation and Development (BMZ) takes a value-based, integrated approach. The conviction behind it is that a legitimate and transparent system of public finance is inextricably linked with other principles of good governance. These include rule of law, respect for human rights, a social market economy and universal political participation.
This means that public finance management cannot be considered in isolation and from a purely technical point of view. Fiscal reform processes can only be successful if they take into account the political, economic, legal, social, historical and cultural background of the country in question.
This strategy paper of the BMZ decribes the relevance, approach, guiding principles, modalities and instruments of Good financial Governance int the context of the German development cooperation.
---