Freedom of Information and Transparency in Germany
Short Paper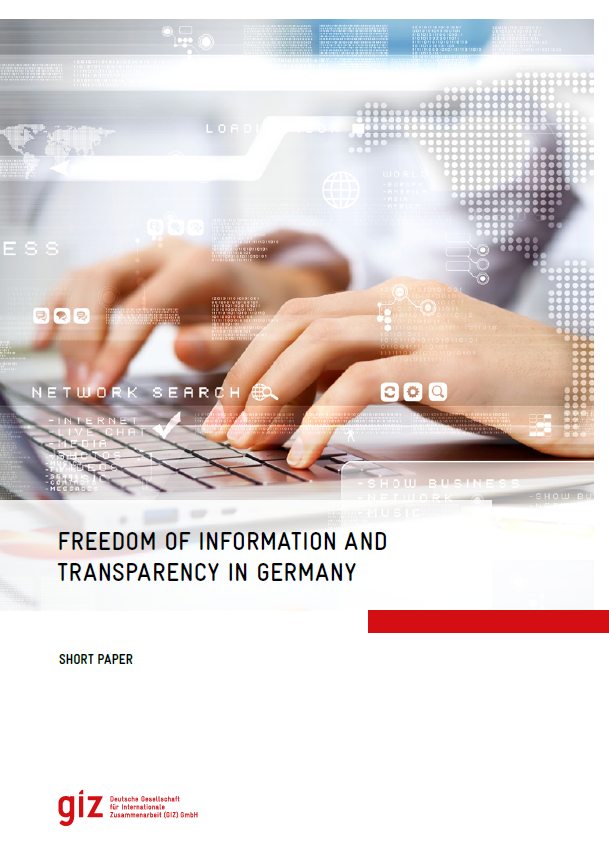 In Germany, the concept of free and unconditional access to the files, documents and information stored by government bodies is still relatively new from a legal perspective. The Federal Freedom of Information Act (FOIA) came into force on 1 January 2006. Prior to this, information held by federal authorities was subject to the principle of official secrecy. Today, by contrast, the work of those same authorities is ideally characterised by transparency and openness. Other countries have maintained similar regulations for many years and have applied them with increasing degrees of success.
Freedom of information can become a lasting success story only if it is guaranteed by the legal system, firmly embedded as a principle in people's minds and routinely practised by institutions.
This paper examines the experiences made in Germany so far, also in comparison with the international and European situation, highlights good practices, e.g. the Hamburg Transparency Act, and gives recommendations on improving the current system with regard to public authorities obligations, data driven companies and artificial intelligence.
---
Deutsche Gesellschaft fürInternationale Zusammenarbeit (GIZ) GmbH